The ESN VUT Brno runs a free Welcome Week (WW) Programme together with the International Relations Department for new international students. The WW programme takes place one week before the start of each semester.
The WW programme includes a Czech language course: "Introduction to the Czech language" and Czech cultural preparation as well as sports, cultural and social events.
Welcome Week will help incoming students to orientate themselves in the Czech Republic, and it is an excellent opportunity to meet staff and students at the University and get to know each other.
Date:              28th January - 3rd February 2019
Program:        Welcome Week
Registration:  Registration form
More info:      FB group Erasmus VUT Summer 2019
  FB page ESN VUT Brno, FB page of BUT
  web BUT international students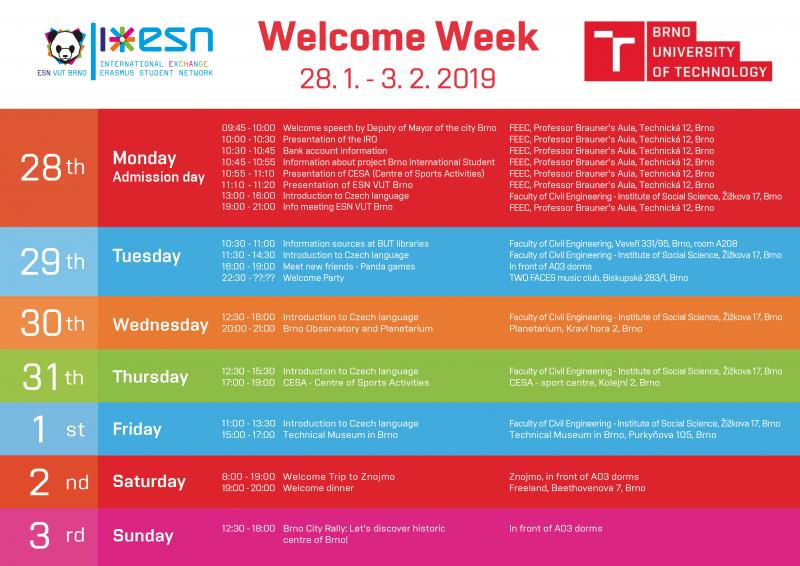 Contact Persons
Michal Myška (ESN VUT Brno president)
(+420) 773 260 702, president@but.esnbrno.cz
Ms. Jitka Rašková (BUT Mobility programmes coordinator)
(+420) 541 145 118, raskova.j@ro.vutbr.cz